Second place in the European Championships!!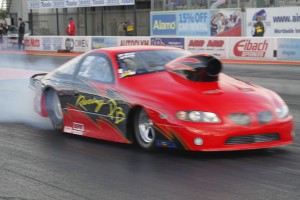 After an exciting and eventful season that ended at Santa Pod in England, finished PB Racing team in second place in the Pro Stock European Championships!
It was exciting all the way into the finals at Santa Pod, where Jimmy Ålund and our own Magnus Petersson met. A final that ended in profit for Jimmy, who also won the European Championship in Pro Stock.
We would like to thank all our sponsors who have helped us throughout this season! And at the same time to thank all those who have somehow helped and made this possible.
Now preparing for next season has started, and we hope that you will support us next season too!