The first European Championship race of the season approaching
Ready, Steady, Go!!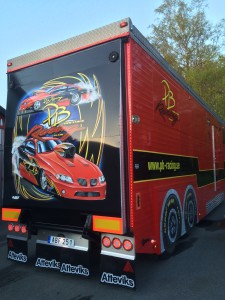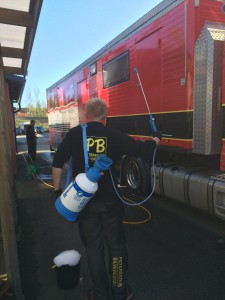 Preparations have been in full swing since long. And this weekend it's finally time!
The first European Championship race of the season!
New parts, washed and clean trailer, polished car, tense driver and a fully charged team.
These are some of the ingredients for this weekend will be both exciting and fun!
The trailer is packed and the roller towards Santa Pod in England!
Tomorrow flies the remainder of the team down and meet up in Santa Pod to prepare before the first run on Saturday.
The set-up for the weekend looks like this:
On Saturday and Sunday it is qualification. It applies that for us to run such a fast and good race as possible.
On Monday it's time for elimination. Then it head to head with an opponent and the winner moves on.
Are you on the spot and check on us in Santa Pod you are welcome to look us up at our trailer where you can buy your own PB Racing T-shirt!
Please follow us here on the website for results and comments from the weekend!
We would like to thank all the sponsors, fans, partners and anyone else who makes all this possible for us! We will do everything we can to perform at its peak!
Hope we get to see many fans in place in Santa Pod, and that the weather will be good so will this be a wonderful weekend!
Now is the time for us to pack our things, see you in England!
Fast greetings from PB Pro Stock Racing!