First day in Santa Pod has come to a end!
Yesterday was a day of preperation and tuning for today. We arived at 11AM and started to put up out trailer with tent and made some preperation with the car.

And today was the day. The first race for the season.
We started with Q1. In Q1 we run 6.67 and 205 miles per hour over the finichline. With that race we placed us in 3:e place.
After Q1 we made some miner changes for Q2. But we pushed it to hard and the wheels started to shake. Magnus handled the situation great and made it safely down the race.
So at the moment we are at 3:e place and that's not bad but we are back to do some changes to run faster and better tomorrow!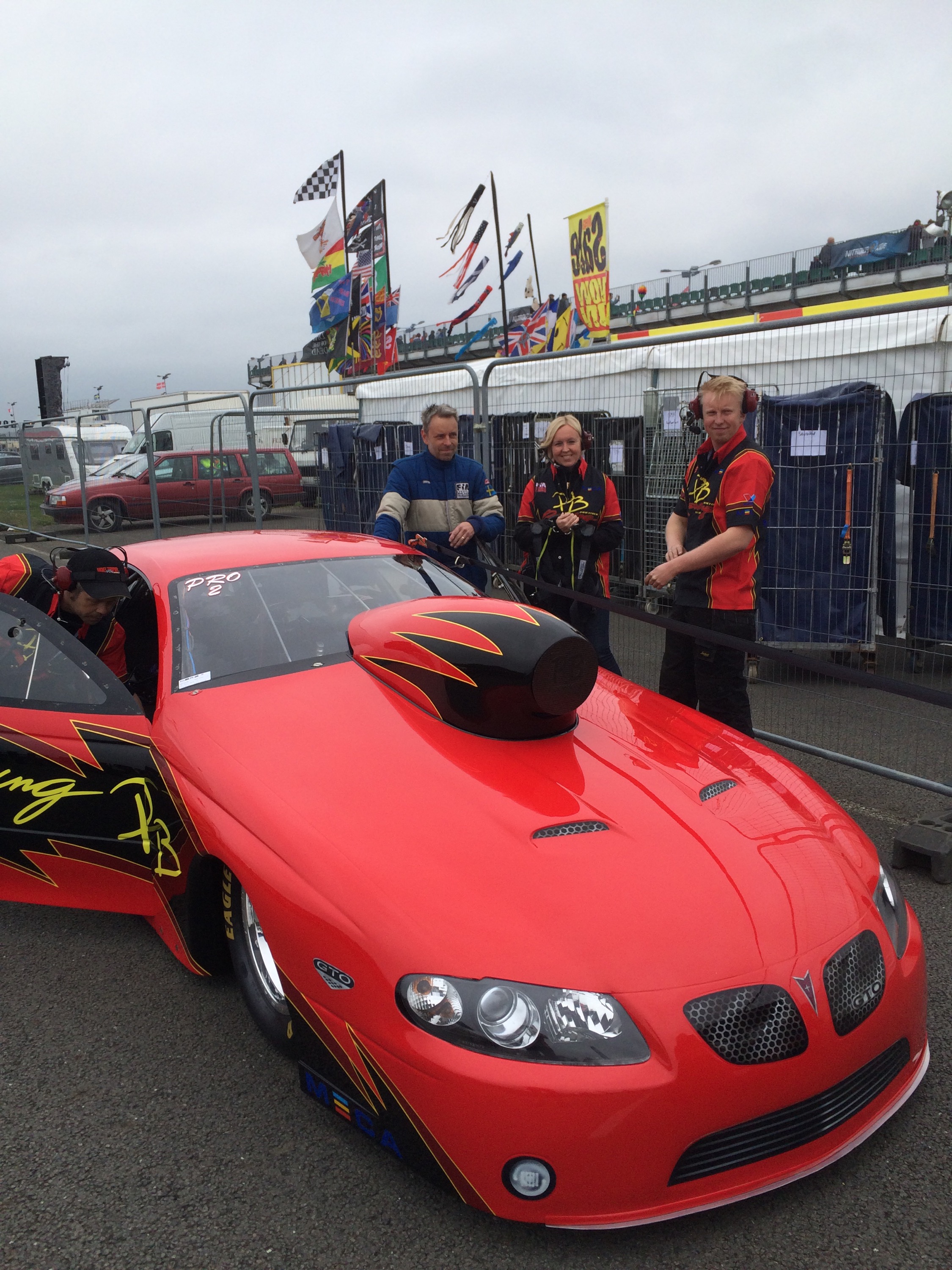 Dont forget to follow us here to see more news!
Over and out!
PB Pro Stock Racing