Best appearing team and 3:e place in qualification! 
Today had some up and downs!
When it where time to line up for our first race today, Q3, it started to rain! But after an hour it stops and we could race.
Q3 didn't go as we hoped but we run 6.74.
Back again to our trailer to see if we could do some changes to Q4.
We talked and made changes on the car and crossed our fingers, its time for the last Q in this race… After a long time in the lineup becourse oilspill it became our turn.
The feeling when Magnus drives up to do the burnout is amazing! You stand on the plattform and feel the ground moving under your feet and then a big cloud of smoke! It's time! Magnus with help of the team put the car in the right place… Prestage… Stage… The light turns yellow… GREEN Gooooooo!
Of he goes and finish in the time 6.66 with a speed of 208 miles/h.
That was the best time so far in the competition and we are in a 3:e place for tomorrow. In the first run tomorrow we meet Malmgren. We are going to run as fast and great as possible and hope to win!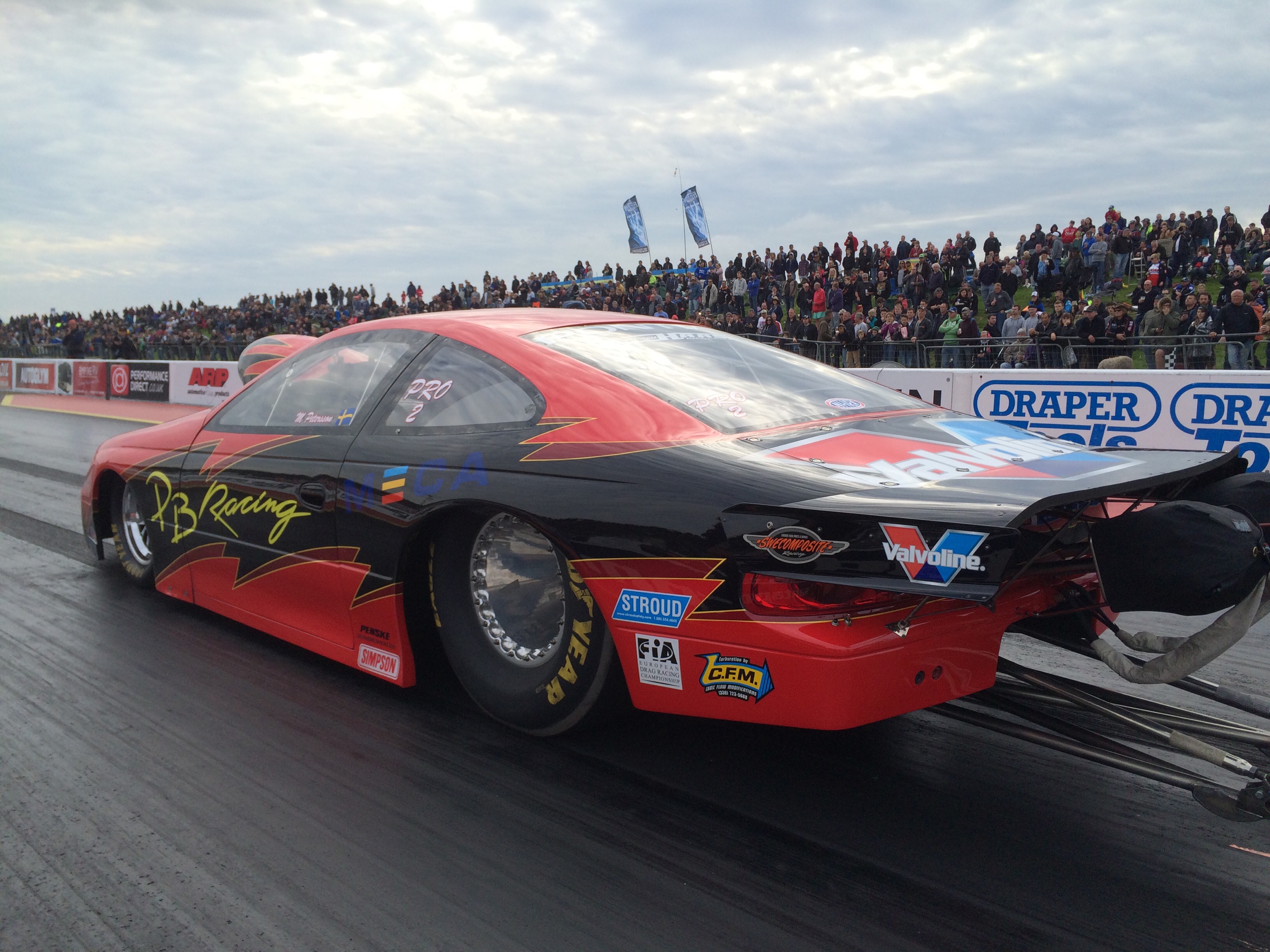 A very fun and proud moment today was when PB Pro Stock Racing where selected "Best appearing team"!!!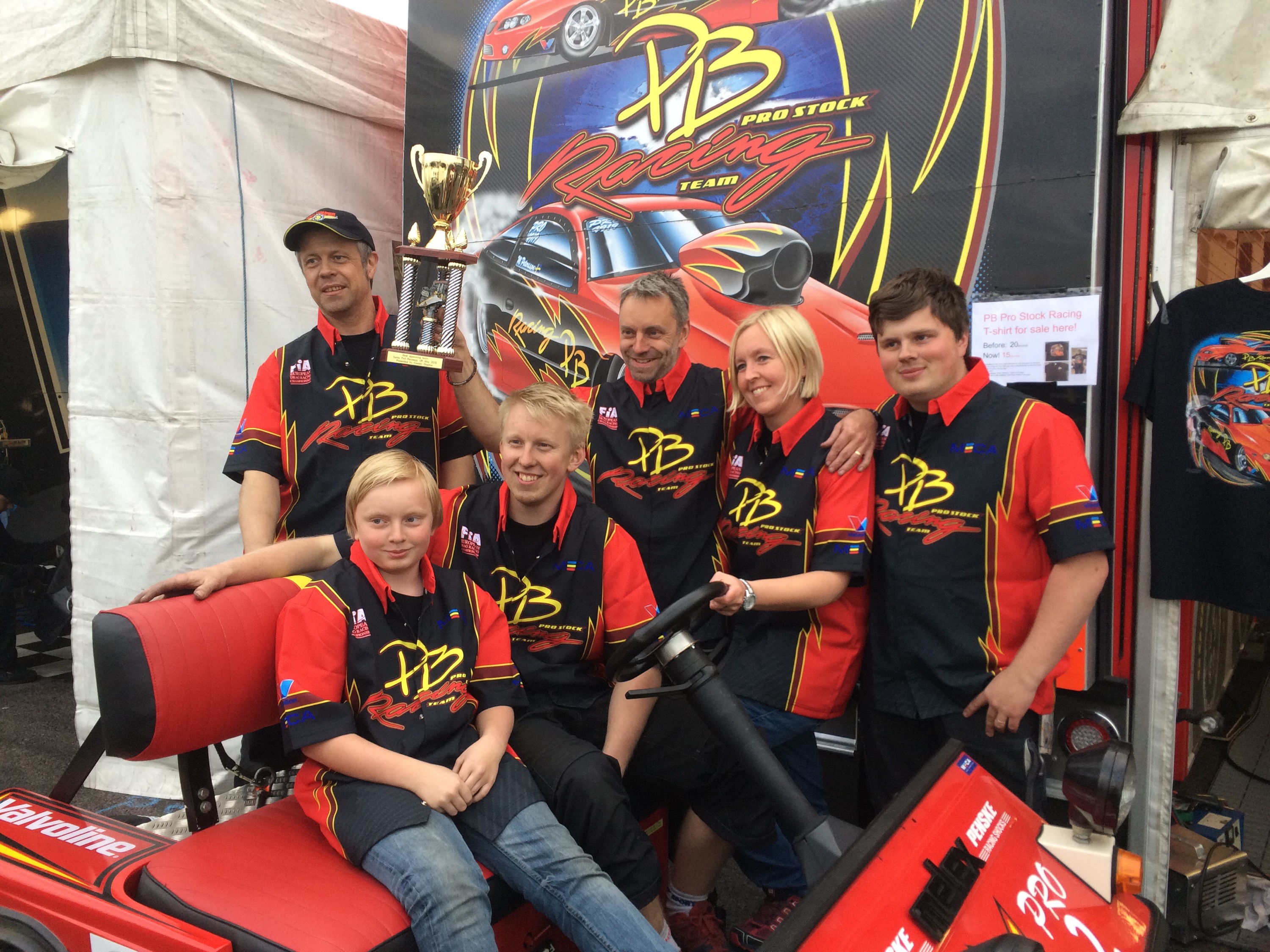 We whant to thank all of you who follow us here on our website and if you whant you can leave a comment in the button of this page!
Now its time to close the garage and go to bed. We have to be on our top tomorrow!
Over and out from us here in team PB Pro Stock Racing!