A rainy day ended with qualifying third!
Today's weather caused problems in the morning. The first round was canceled because of rain.
After yesterday's problems, we hoped that our adjustments would yield results. And because the first round was canceled, hung everything on the final round of qualifying. The rain stopped, and it was time to run! After a good run, we could place us in third place for the elimination of tomorrow. We hope that we can find the last to reach the finals! Please come and give us your support tomorrow!
Excited and tense greetings from us in PB Pro Stock Racing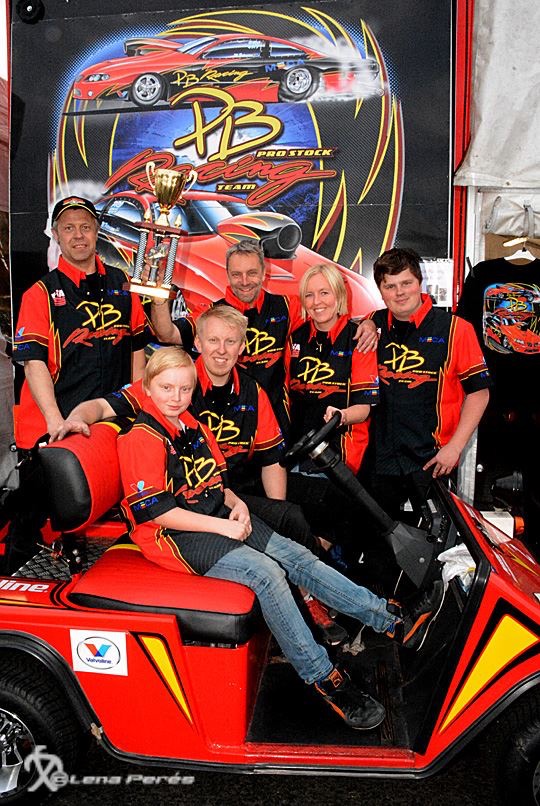 The picture is from the race in Santa Pod.