The competition in Tierp ended up with gold!
Rain, laughter, despair, hope, excitement and happiness. There are some of the feelings that we got to know this weekend
The race started on Friday with rain. At 3 o'clock it started to clear up, and at 19 o'clock we had to run the first qualifying turn. We then drove 6.77.
Then we had to reload quickly! At 21:50 we drove out on the launch pad to run the second qualifying round. It was 6.76 and we positioned ourselves as the qualifying 4th.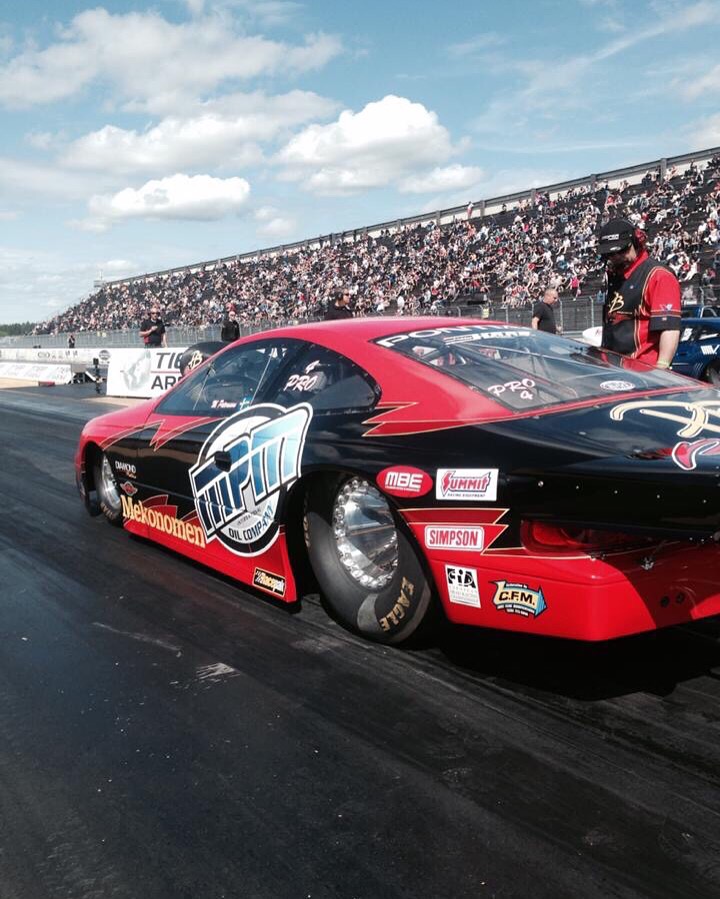 The entire Saturday sadly rained away so we had no opportunity to run more qualifying rounds.
On Sunday it was time for elimination! In the quarter-finals we had to run against Simon. Simon ran a red light and we went on to the semifinals.
In the semifinals we had to drive against Jimma. After a remarkable round from both Magnus and Jimma we were pleased to realize that we had won, and where even gone on to the finals!!
The final was between us and Bengt Ljungdahl. It was very nerve on the launch pad.
Magnus running a burnout. Martin shows Magnus back to the starting position. The crowd is tense in the stands and we are nervous at the launch pad.

It's time! Magnus goes into Pre-Stage …. Stage … The lights count down … Run!

The car jumps, and Magnus drive slowly on down the track. But what has happened? Bengt has run a red light! Magnus rolls gently into the goal in 38 seconds. A time that turns out to be the winning time! We won!
After a remarkable weekend we could leave Tierp with gold. It was an exciting and surprising race and thanks to this contest so we hook on the top of the European Championship. We would like to thank all our fans and sponsors for all the support that we receive! It is through you that all this is possible!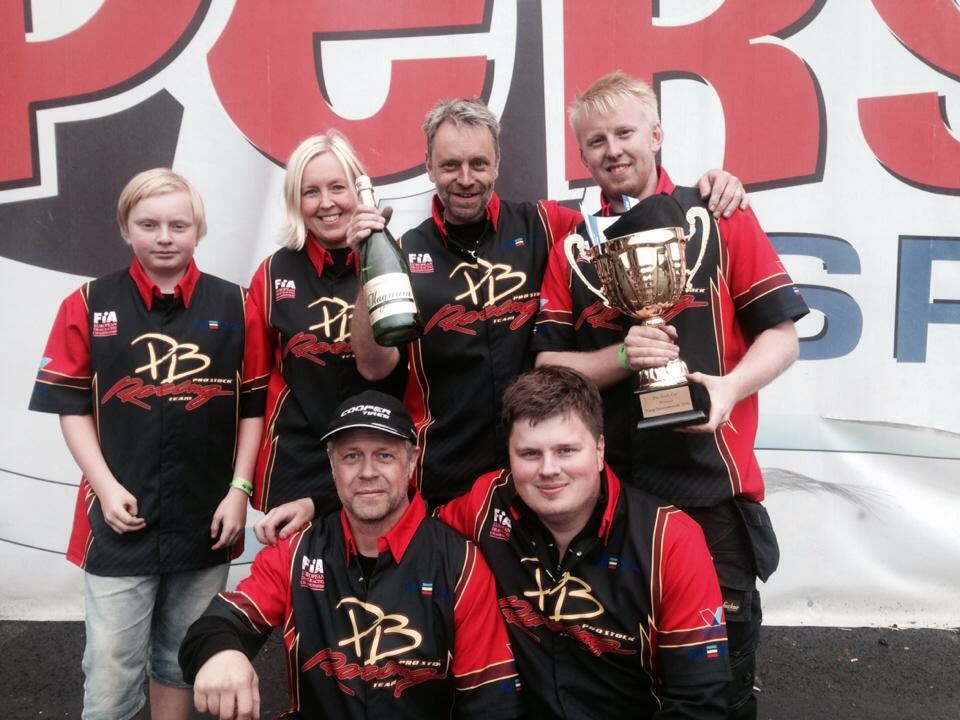 Over and out from us in PB Pro Stock Racing