Time for competition in Finland!
After a few weeks of rest, it is time for the next European Championship, this time in Finland.
There are 13 cars entered for this weekend's race so it will be exciting and challenging!
It is only 8 cars advancing from the qualifying. So it will be a battle to be one of the eight cars.
We have with us some experiences from Tierp that we hope we've uses for now in Finland.
It's very still at the top of the European Championship so it will be an exciting and fun weekend where anything can happen. We hope of course to get a top placement that would strengthen us in the hunt for the title!
Follow us here to take part in more information and results from us in PB Pro Stock Racing.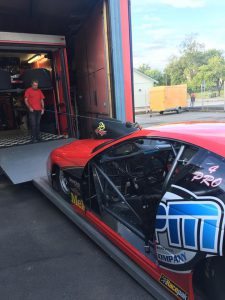 Now we keep our fingers crossed!
Over and out!