Quick summary of the season 2017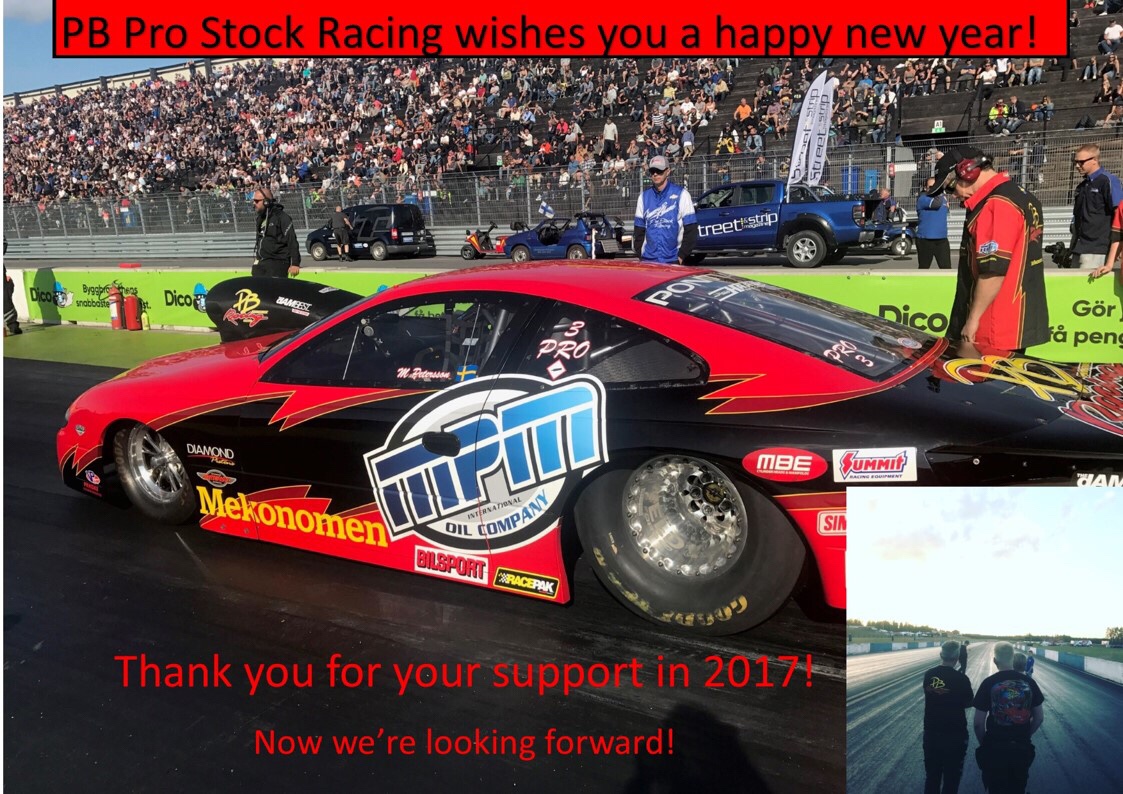 First of all, we would like to thank you for all the sponsors and fans in the world! Without all of you, this would not have been possible!
This season has been up and down, and we did not run all competitions this season. We ended up in sixth place this season.
Now we are leaving 2017 behind us and looking forward! 2018 we hope offer nice weather and wonderful racing at the highest level!
Follow us on our website, Facebook and Instagram! During the spring we will post information and maybe some pictures from us so keep your eyes open!
Finally, we wish you all a happy new year and we will see you next season!
Over and out
//PB Pro Stock Racing